I have not baked since my house-help went back early this year and my boys have been asking me to bake their favourite choco chip oatmeal cookies. I have been missing baking and was feeling so sad for my boys, so....I finally did it last Wednesday.
This batch of plain oatmeal cookies went to my nanny's husband who just came out from the hospital.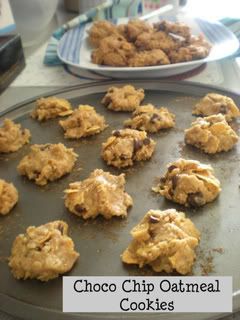 And this was for my family.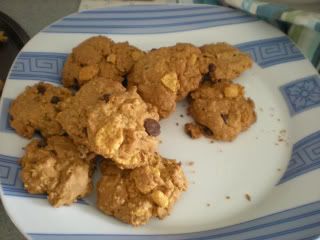 My boys didn't even give me a chance to take a picture of the full plate of cookies.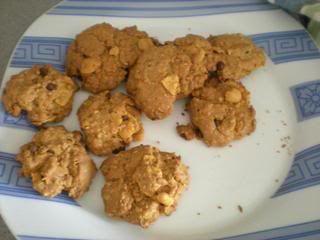 And this is what happened in less than 5 minutes!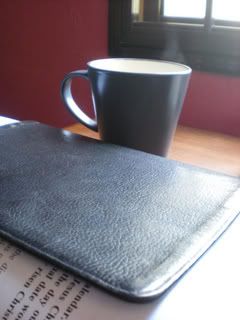 My dear hubby came home from a meeting and had his share of it with his coffee while reading his Bible.
I transferred it into containers, and it has all been eaten up...container after container...