Just a quiet family dinner for us on Mothers' Day.
So I cooked this for everyone's liking.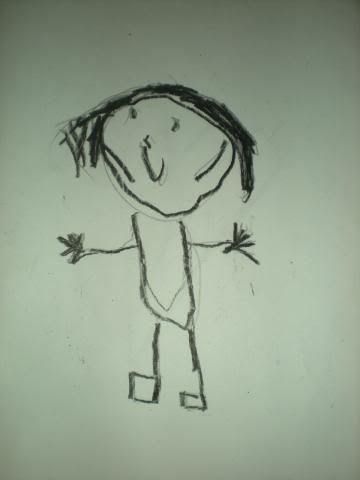 This was drawn by ds1 for his mother's day card. It's supposed to be "Me".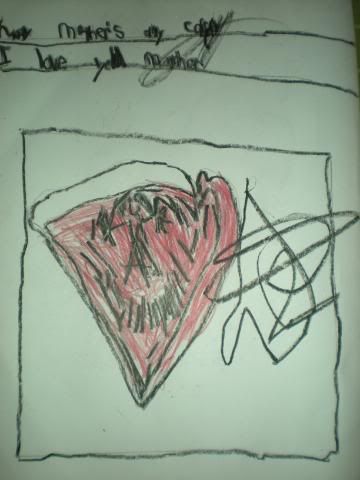 More from his card. Letter A according to him represents my name. His handwriting needs improvement so I'll just translate for him...hahahaha! It says "Happy Mothers' day! I love you mother."